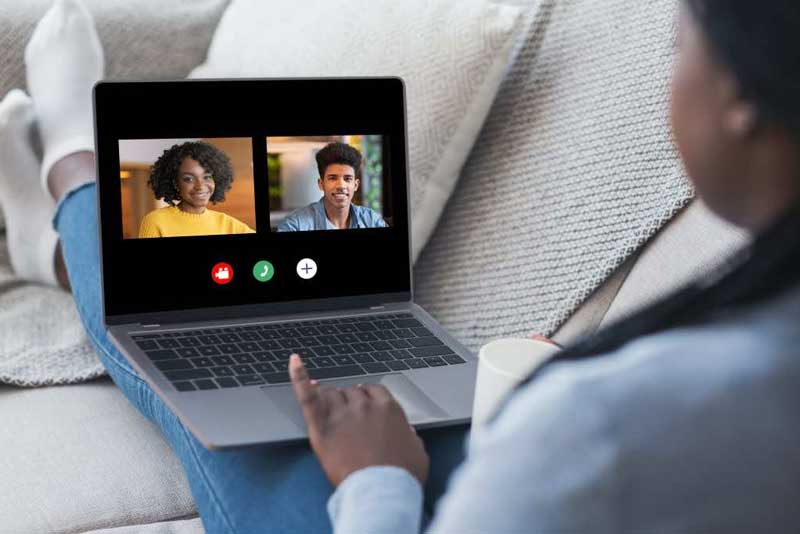 December is associated with sandy beaches, parties, and long road trips. In the words of renowned Kenyan poet Sitawa Namwalie "We leave our houses to go home." Before the COVID 19 pandemic, work would have been relegated to the back of the mind until the holiday came to an end. This year is different because the head of legal can attend court sessions in Nairobi while in Naivasha. The teacher can assign homework from the slopes of Mt.Elgon. The board of directors can convene from nine different locations. Work and life are not necessarily on polar ends anymore; they mingle and meet often. As vaccine uptake continues to grow, concerns about emerging variants have made it necessary for organizations to consider mainstreaming remote work. Working from home comes with its fair share of challenges. A cup of coffee meant to keep the creative juices flowing can easily spill over and "fry" a laptop, leaving one anxious for days. The loss of time and ideas due to exposure to risks associated with daily activities in the home office can be crippling if an organization is not adequately prepared.
Remote work breaks geographical boundaries and morphs the administrative hold over office assets. For example, an e-commerce startup that has fully embraced remote work tools may decide to fold up its physical office. Office furniture and equipment are distributed among the employees allowing them to work comfortably. A centralized customer care team handles the office lines in six locations as the logistics team advances its operations. As the demand grows, the e-commerce startup has teams crisscrossing the country to keep up with its growing customer base. In such instances, the nature of risks that the organization's assets are exposed to becomes more complex. For example, one of the employees may relocate to a different town. In the course of the move, the laptop provided by the company accidentally falls and breaks. While the organization may have insured its assets before shifting to remote work, the insurance cover may not have provisions for such occurrences.
What does a proactive risk management approach call for in the era of remote work look like?
1. Update your insurance to match your organization's working model
Assets within the confines of an office at a specific physical location are exposed to fewer risks than assets in various remote working locations. Therefore, updating your insurance coverage to encompass all risks is necessary. It is also crucial to inform your insurance company of the changes in your working model in order to get the appropriate insurance cover.
2. Talk to your insurance department about the geographical limits of your asset cover
An asset insured within the country may not be insured across the border. Given that your employees may travel while still in possession of company assets, having an appropriate insurance cover for your assets will protect you from unnecessary headaches.
3. Understand the scope of your office asset insurance cover
The fine print may look plain and simple to a layman, but it is not as simple as it seems. For instance, an insurance policy defines burglary as involving a threat to life, forceful entry, or exit. In ordinary language, burglary may include any act of theft that leads to the loss of an asset. Engage a reliable insurance partner to help you navigate and benefit from asset insurance.
Is your organization struggling to manage its risks in the new era of work proactively? Talk to us today, and let us help you by becoming your insurance department.
Learn more about our comprehensive insurance for Small and Medium-Sized Enterprises(SMEs)